Sandi Queen, Naturopath, Bioenergetic Practitioner, CHWP, CATT

Jade Queen, Certified Natural Health Professional, Bioenergetic Practitioner
The Holistic Wellness Center​
Biomeridian Sessions - The Customized Health Support You Need
| | |
| --- | --- |
| Posted on January 9, 2013 at 12:25 PM | |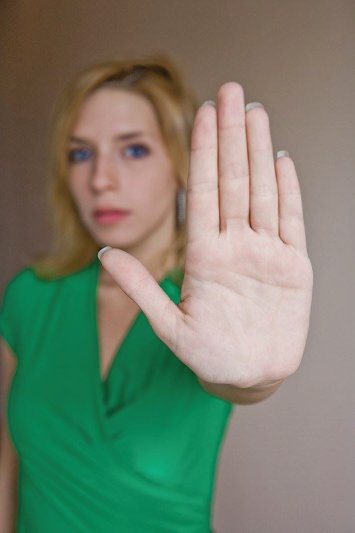 STOP PAMPERING YOURSELF!!!
This might sound like a strange thing for me to say, since I created the Essential Skin Vitality® technique for skin rejuvenation, as well as having formulated the organic, therapeutic grade essential oil blends
...
that are used for these sessions, and at home for daily skin rejuvenation.
But, one of my pet peeves is when people decide to "take the plunge" and sign up for the 10 initial sessions of Essential Skin Vitality® technique, or the Aromatouch® technique sessions designed to relax, stimulate the body's immune response, reduce the stress burden, etc., or come in for a Biomeridian assessment to see which supplements will balance their imbalanced body meridians, only to call it "PAMPERING."
We should not think of doing things to support our health, our skin's rejuvenation, our stress release, or other moves toward wellness, as "pampering." Going to the beauty salon for a pedicure? That's pampering. Nothing wrong with pampering, per se. But, wellness support is NOT pampering. It's wellness support! It shouldn't be looked at as an "extra," but rather, as maintenance.
Think of your car. Taking your car into a place like Royal Touch Specialty Finishes, having the trim and inside dash and console transformed into your chosen pattern of carbon fiber, flowers, camo, or whatever you choose, just to make your car's inside and outside look all spiffy - that's PAMPERING your car. There's nothing wrong with this, but it's not necessary. It's an extra.
But washing the winter road salt off of your car, changing the air filter and oil, keeping the air in your tires at the optimal level, etc. - those things are not extras. They are necessary to keep your car running at its best.
That's how we need to look at wellness support. Even the things that we often think of as "extras," like the "Essential Skin Vitality® sessions," if they support your skin and body health (which they do, as they are designed to support not just your skin, but the body meridians that support your skin) are things that will not just "decorate" your body as an "extra," but will actually be SUPPORTIVE MAINTENANCE. Likewise the Aromatouch® sessions that we offer. Likewise splurging on quality, organic fresh fruit and vegetables, even though they are more expensive than cheap, canned, pesticide-laden varieties.
So, STOP thinking of maintaining the ONE and ONLY body God gave you as PAMPERING, and think of your supportive maintenance as taking care of your body, the only one you have. The one with parts that, unlike your car, cannot just be replaced when they wear out, but need the support and maintenance that only YOU can give it.
What are you waiting for? Come on in! Call 724-447-2037 or email
[email protected]
to schedule your appointment, or check out sandiqueenholisticwellness.com to find out more about the services and exclusive products we offer.
Categories: Free Tips!, Further Education
/