Sandi Queen, Naturopath, Bioenergetic Practitioner, CHWP, CATT
The Holistic Wellness Center​
Biomeridian Sessions - The Customized Health Support You Need
| | |
| --- | --- |
| Posted on September 4, 2019 at 10:48 PM | |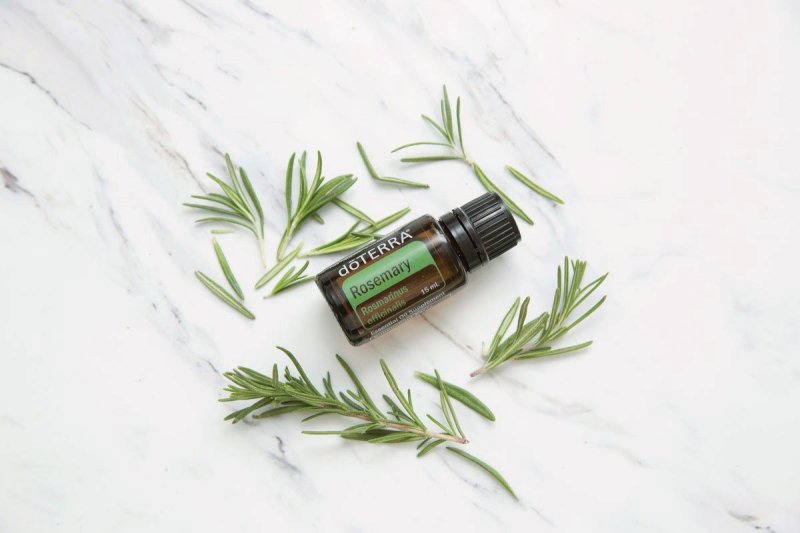 Rosemary essential oil is one of my favorites, and one that I use every single day.  It's wonderful to support hair growth and healthy hair.  It's also great in the kitchen.  In fact, Rosemary is such a versatile essential oil, I'd like to share some more of my favorite uses with you in today's blog post.
5 Ways to Use Rosemary Oil
While some think Rosemary is only useful for cooking, this herbal, energizing oil has uses that extend far beyond the kitchen. Keep reading to learn five easy ways to use Rosemary essential oil.
Use Rosemary oil for hair.
Cooking with Rosemary oil.
Diffuse Rosemary oil for an energizing midday pick-me-up.
Use Rosemary oil to refresh and rejuvenate.
Take Rosemary oil for internal benefits.* 



1. Use Rosemary oil for hair. 

If your hair is feeling lackluster, give it some shine with a little help from Rosemary oil. Known to promote a healthy-looking scalp and an abundant-looking head of hair, Rosemary oil might be what's missing from your current hair care routine. 

So, how do you use Rosemary oil for hair? Consider adding a drop of Rosemary oil to your favorite everyday hair products to promote hair that looks full and shiny. Need more ideas? Try making this 

Scalp Buildup Cleanser

 with Rosemary essential oil to refresh the scalp without stripping your hair of its natural oils.




Scalp Buildup Cleanser

2 tablespoons apple cider vinegar

8 tablespoons water

8 drops 

Rosemary oil

6 drops Lemon oil

4 drops Grapefruit oil 

Combine all ingredients in a small glass bowl and stir. Comb the mix through dry hair. The acids in the mix help to remove oil, dirt, or sulfate buildup naturally. Allow the mix to sit on your hair for about 20 minutes, then rinse the hair in the shower and continue with your normal shampoo and conditioner routine. 




2. Cook with Rosemary oil.

Because it has such a rich, herbal flavor, people often use dry rosemary and rosemary seasoning when cooking meat, stuffing, baked goods, and so on. Rosemary oil can easily be substituted for dry rosemary to give any recipe a punch of refreshing herbal flavor. 

Herb Bread with Rosemary Oil

4 cups flour

1 teaspoon salt 

2 teaspoons baking powder 

½ cup milk 

1 cup butter, melted 

2 drops 

Rosemary oil 

Dried thyme herbs

Preheat the oven to 450 °F and grease a baking sheet. Stir together the flour, salt, baking powder, milk, melted butter, dried herbs, and Rosemary essential oil to create the dough. Knead the dough until smooth. Roll out the dough and cut it into six-inch triangles. Brush with melted butter. Bake for 15 minutes or until golden brown. Enjoy with an Italian dish, use as a snack or appetizer on game night, or simply enjoy it as a side dish! 




3. Diffuse Rosemary oil for an energizing midday pick-me-up.

Looking for a super simple way to enjoy the benefits of Rosemary oil? Simply place a few drops of this herbaceous, energizing oil into your essential oil diffuser any time you could use a break from the craziness of everyday life. When you put a few drops of Rosemary in your diffuser, you can immediately revitalize the atmosphere of your kitchen, living room, desk, office, or bedroom. 

If you want to add some variety to your diffusing experience, combine Rosemary oil with Wild Orange or Lemon oil in your diffuser to create an uplifting atmosphere. 




4. Use Rosemary oil to refresh and rejuvenate. 

Whether you're at the end of a long workday, needing to feel refreshed in the afternoon, or just wanting to create a more desirable environment at home, Rosemary oil can help. Use Rosemary oil to refresh and rejuvenate by adding a few drops to a warm bath, along with a soothing essential oil like Frankincense. The warm, essential oil–infused water will leave you feeling calm and rejuvenated. 

Want another way to take advantage of the rejuvenating benefits of Rosemary? Use it in a massage. Combine Rosemary oil with a carrier oil and massage the neck, shoulders, and back, or legs and feet. If you want an especially soothing massage, blend Rosemary oil with Wintergreen oil to help cool and refresh the skin. To reduce stress, combine Rosemary oil with Lavender oil and massage into the skin for a relaxed, refreshed feeling.* 




5. Take Rosemary oil for internal benefits.*

Not only is Rosemary oil useful for cooking due to its potent, delicious flavor, but many people add Rosemary oil to their food to take advantage of the internal benefits of this oil. Whether you incorporate Rosemary oil into your favorite recipes or simply add the oil to a glass of water or a Veggie Cap, there are plenty of reasons to take Rosemary oil internally. 

For example, did you know that Rosemary oil may help reduce nervous tension and fatigue when taken internally? Using Rosemary internally can also help support healthy digestion and internal organ function.*




To learn more, to purchase Rosemary essential oil at retail or join doTERRA as a Wellness Advocate or Wholesale Member and save 25% on all your essential oil purchases, visit our website at

www.mydoterra.com/sandiqueen 

Categories: Further Education

0

/