Sandi Queen, Naturopath, Bioenergetic Practitioner, CHWP, CATT

Jade Queen, Certified Natural Health Professional, Bioenergetic Practitioner
The Holistic Wellness Center​
Biomeridian Sessions - The Customized Health Support You Need
| | |
| --- | --- |
| Posted on January 10, 2013 at 10:14 PM | |
FEED YOUR FACE!!!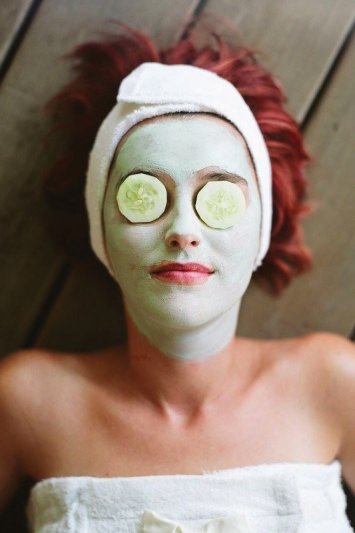 Our skin is our largest organ. If you try to eat healthy, to feed your internal organs, that's great! But, don't neglect your largest organ - your SKIN!
Your skin absorbs much of what is put on it. That means, when yo
...
u use skin care products, facial cleansers, and cosmetics that are full of chemicals, you are absorbing them into your body every time you use them.
You can cleanse your liver and other organs, but if you keep putting toxic body wash or soap, lotions, cleansers, moisturizers, and makeup onto your skin each day, you'll keep bringing in MORE and MORE stuff that you'll just have to KEEP ON detoxing! Want to stop the non-stop detox merry-go-round? What's the answer?
FEED your FACE! And your body!
Instead of using toxic chemicals, synthetic perfumes and colorants, parabens, sulfates, and other stuff you can't even pronounce on your skin, switch to something that actually FEEDS your skin!
Our new "Essential Skin Vitality®" technique uses Acupressure and organic, therapeutic grade essential oils to not only support your skin and the organs that make it radiant, but to support you as you detoxify the "bad stuff" you've been using on your skin all these years. Our Essential Skin Vitality® "Inner Skin Blend" and "Outer Skin Blend," as well as our Essential Skin Vitality® Carrier Blend to mix with it, and our Essential Skin Vitality® Skin Cleanser, use all organic, therapeutic and food grade (the essential oil blends are not to be taken internally, but the oils used in the Carrier Blend and Cleanser are organic food grade oils) to NOURISH and FEED your skin, instead of dumping toxins into your body through your skin!
Our line of Zum goat's milk soaps in every color and variety you can imagine are scented with pure essential oils and herbs - think "Rosemary Mint," "Lavender Lemon," "Frankincense & Myrrh," "Sandalwood Citrus," "Lavender Mint," "Tea Tree Citrus," and many, many more. We also carry Zum's shea butter and essential oil based body/hand lotions, household cleaners, and even their laundry soap. So, while you're feeding your face and body with healthy stuff, you can make sure you're not dumping a bunch of toxins into your washing machine and the air in your home while you're doing the household chores!
And, if you're the do-it-yourself type who likes to save money and make your own, our book, "Natural Beauty," also for sale at The Holistic Wellness Center, has tons of recipes for every type of skin, body, and hair care product you can imagine, including cosmetics. You can pick up a copy the next time you stop in for your Essential Skin Vitality® or other appointment, or buy one online at
, our parent company. Just look under the "Natural Health" category.
So before you wash your face again, remember to check the labels and see just what it is you're washing it with. And remember, if you wouldn't feed your body knowingly with toxic chemicals, you probably don't want to feed your face with them either.
Categories: Free Tips!, Further Education
/