Sandi Queen, Naturopath, Bioenergetic Practitioner, CHWP, CATT
The Holistic Wellness Center​
Biomeridian Sessions - The Customized Health Support You Need
| | |
| --- | --- |
| Posted on January 7, 2013 at 9:51 PM | |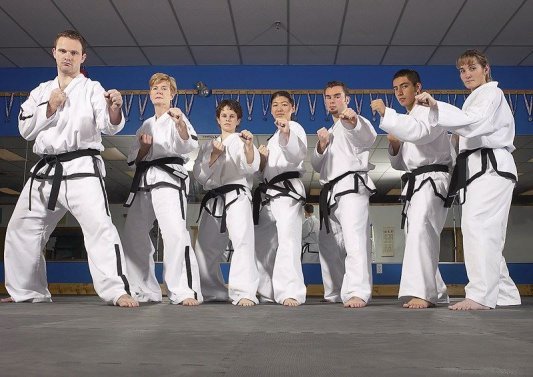 INTERESTED....OR COMMITTED? Tonight at our family's Hapkido class, our martial arts instructor had a very inspiring pep talk to give. "Are you INTERESTED in earning your blackbelt? Or are you COMMITTED to earning your blackbelt?

There is a big difference in how your ATTITUDE toward being either interested or committed will affect your level of perseverance to reach your goal."
This very inspiring talk really struck a chord with me, because the same thing is true with your health. I see clients at The Holistic Wellness Center who fall into both categories. There are those who come in to see what this whole Biomeridian screening thing is all about. They come a few times, get screened, have an Aromatouch® session here and there, take their supplements, start to feel better, and then, instead of staying on board and reaching for continued improvement, they decide it's just too much committment. They fall off the wagon, go back to their poor diet, stop taking their supplements, see their hip pain return, along with, their stomach aches, headaches, insomnia, etc.
BUT...and this is what keeps me going - THIS is why I do this....there are OTHERS who understand the DIFFERENCE between "interested" and "committed!" These are the clients who come in truly desiring CHANGE. They are the ones whose health and lives TRANSFORM right before my (and their) very eyes. They are the ones who share their life-changing testimonials with their friends and neighbors and relatives, because they have experienced first-hand how coming here has changed their lives. They are the ones who are COMMITTED.
They know that COMMITMENT is for the long haul. They have heard my "onion" description of how toxins and other issues are "peeled" off, one layer at a time, and it takes time to get to the inside layer, which is often the core, or root, of one's problems and imbalances. They start to feel better after a couple of visits, but don't just give up there, thinking they will stay at that point. Instead, they COMMIT to WELLNESS, as their LIFESTYLE....for the long haul. As time goes on and they stick with it, these clients see incredible changes in their bodies and health. THESE are the clients who go out and inspire others to move their own bodies toward wellness. These are the people who give their friends our phone number, buy gift certificates from us for their family members, and bring neighbors along on their own visits to see what it's all about, so they also can experience what they have found in their own lives.
As you look at yourself, and your own commitment to a healthier you, ask yourself – are you INTERESTED in becoming more healthy, more fit, or more balanced? Or are you COMMITTED? There is a big difference.
If you are COMMITTED, give us a call today at 724-447-2037 to schedule your appointment. We're here to help and encourage you. And we're COMMITTED to do so for the long haul.
Categories: Free Tips!, Further Education
/