Sandi Queen, Naturopath, Bioenergetic Practitioner, CHWP, CATT

Jade Queen, Certified Natural Health Professional, Bioenergetic Practitioner
The Holistic Wellness Center​
Biomeridian Sessions - The Customized Health Support You Need
FEED YOUR FACE!!!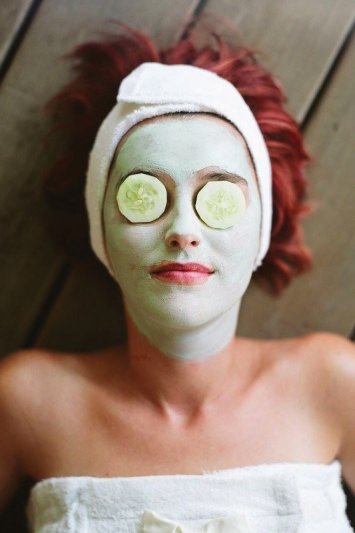 Our skin is our largest organ. If you try to eat healthy, to feed your internal organs, that's great! But, don't neglect your largest organ - your SKIN!
Your skin absorbs much of what is put on it. That means, when yo
...
u use skin care products, facial cleansers, and cosmetics that are full of chemicals, you are absorbing them into your body every time you use them.
You can cleanse your liver and other organs, but if you keep putting toxic body wash or soap, lotions, cleansers, moisturizers, and makeup onto your skin each day, you'll keep bringing in MORE and MORE stuff that you'll just have to KEEP ON detoxing! Want to stop the non-stop detox merry-go-round? What's the answer?
FEED your FACE! And your body!
Instead of using toxic chemicals, synthetic perfumes and colorants, parabens, sulfates, and other stuff you can't even pronounce on your skin, switch to something that actually FEEDS your skin!
Our new "Essential Skin Vitality®" technique uses Acupressure and organic, therapeutic grade essential oils to not only support your skin and the organs that make it radiant, but to support you as you detoxify the "bad stuff" you've been using on your skin all these years. Our Essential Skin Vitality® "Inner Skin Blend" and "Outer Skin Blend," as well as our Essential Skin Vitality® Carrier Blend to mix with it, and our Essential Skin Vitality® Skin Cleanser, use all organic, therapeutic and food grade (the essential oil blends are not to be taken internally, but the oils used in the Carrier Blend and Cleanser are organic food grade oils) to NOURISH and FEED your skin, instead of dumping toxins into your body through your skin!
Our line of Zum goat's milk soaps in every color and variety you can imagine are scented with pure essential oils and herbs - think "Rosemary Mint," "Lavender Lemon," "Frankincense & Myrrh," "Sandalwood Citrus," "Lavender Mint," "Tea Tree Citrus," and many, many more. We also carry Zum's shea butter and essential oil based body/hand lotions, household cleaners, and even their laundry soap. So, while you're feeding your face and body with healthy stuff, you can make sure you're not dumping a bunch of toxins into your washing machine and the air in your home while you're doing the household chores!
And, if you're the do-it-yourself type who likes to save money and make your own, our book, "Natural Beauty," also for sale at The Holistic Wellness Center, has tons of recipes for every type of skin, body, and hair care product you can imagine, including cosmetics. You can pick up a copy the next time you stop in for your Essential Skin Vitality® or other appointment, or buy one online at
, our parent company. Just look under the "Natural Health" category.
So before you wash your face again, remember to check the labels and see just what it is you're washing it with. And remember, if you wouldn't feed your body knowingly with toxic chemicals, you probably don't want to feed your face with them either.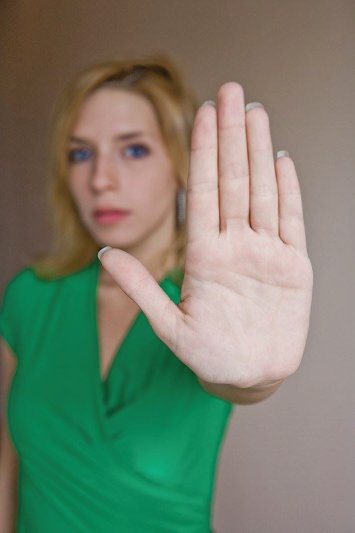 STOP PAMPERING YOURSELF!!!
This might sound like a strange thing for me to say, since I created the Essential Skin Vitality® technique for skin rejuvenation, as well as having formulated the organic, therapeutic grade essential oil blends
...
that are used for these sessions, and at home for daily skin rejuvenation.
But, one of my pet peeves is when people decide to "take the plunge" and sign up for the 10 initial sessions of Essential Skin Vitality® technique, or the Aromatouch® technique sessions designed to relax, stimulate the body's immune response, reduce the stress burden, etc., or come in for a Biomeridian assessment to see which supplements will balance their imbalanced body meridians, only to call it "PAMPERING."
We should not think of doing things to support our health, our skin's rejuvenation, our stress release, or other moves toward wellness, as "pampering." Going to the beauty salon for a pedicure? That's pampering. Nothing wrong with pampering, per se. But, wellness support is NOT pampering. It's wellness support! It shouldn't be looked at as an "extra," but rather, as maintenance.
Think of your car. Taking your car into a place like Royal Touch Specialty Finishes, having the trim and inside dash and console transformed into your chosen pattern of carbon fiber, flowers, camo, or whatever you choose, just to make your car's inside and outside look all spiffy - that's PAMPERING your car. There's nothing wrong with this, but it's not necessary. It's an extra.
But washing the winter road salt off of your car, changing the air filter and oil, keeping the air in your tires at the optimal level, etc. - those things are not extras. They are necessary to keep your car running at its best.
That's how we need to look at wellness support. Even the things that we often think of as "extras," like the "Essential Skin Vitality® sessions," if they support your skin and body health (which they do, as they are designed to support not just your skin, but the body meridians that support your skin) are things that will not just "decorate" your body as an "extra," but will actually be SUPPORTIVE MAINTENANCE. Likewise the Aromatouch® sessions that we offer. Likewise splurging on quality, organic fresh fruit and vegetables, even though they are more expensive than cheap, canned, pesticide-laden varieties.
So, STOP thinking of maintaining the ONE and ONLY body God gave you as PAMPERING, and think of your supportive maintenance as taking care of your body, the only one you have. The one with parts that, unlike your car, cannot just be replaced when they wear out, but need the support and maintenance that only YOU can give it.
What are you waiting for? Come on in! Call 724-447-2037 or email
[email protected]
to schedule your appointment, or check out sandiqueenholisticwellness.com to find out more about the services and exclusive products we offer.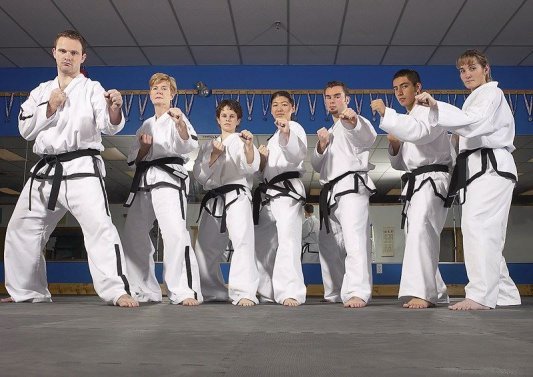 INTERESTED....OR COMMITTED? Tonight at our family's Hapkido class, our martial arts instructor had a very inspiring pep talk to give. "Are you INTERESTED in earning your blackbelt? Or are you COMMITTED to earning your blackbelt?

There is a big difference in how your ATTITUDE toward being either interested or committed will affect your level of perseverance to reach your goal."
This very inspiring talk really struck a chord with me, because the same thing is true with your health. I see clients at The Holistic Wellness Center who fall into both categories. There are those who come in to see what this whole Biomeridian screening thing is all about. They come a few times, get screened, have an Aromatouch® session here and there, take their supplements, start to feel better, and then, instead of staying on board and reaching for continued improvement, they decide it's just too much committment. They fall off the wagon, go back to their poor diet, stop taking their supplements, see their hip pain return, along with, their stomach aches, headaches, insomnia, etc.
BUT...and this is what keeps me going - THIS is why I do this....there are OTHERS who understand the DIFFERENCE between "interested" and "committed!" These are the clients who come in truly desiring CHANGE. They are the ones whose health and lives TRANSFORM right before my (and their) very eyes. They are the ones who share their life-changing testimonials with their friends and neighbors and relatives, because they have experienced first-hand how coming here has changed their lives. They are the ones who are COMMITTED.
They know that COMMITMENT is for the long haul. They have heard my "onion" description of how toxins and other issues are "peeled" off, one layer at a time, and it takes time to get to the inside layer, which is often the core, or root, of one's problems and imbalances. They start to feel better after a couple of visits, but don't just give up there, thinking they will stay at that point. Instead, they COMMIT to WELLNESS, as their LIFESTYLE....for the long haul. As time goes on and they stick with it, these clients see incredible changes in their bodies and health. THESE are the clients who go out and inspire others to move their own bodies toward wellness. These are the people who give their friends our phone number, buy gift certificates from us for their family members, and bring neighbors along on their own visits to see what it's all about, so they also can experience what they have found in their own lives.
As you look at yourself, and your own commitment to a healthier you, ask yourself – are you INTERESTED in becoming more healthy, more fit, or more balanced? Or are you COMMITTED? There is a big difference.
If you are COMMITTED, give us a call today at 724-447-2037 to schedule your appointment. We're here to help and encourage you. And we're COMMITTED to do so for the long haul.
As word about what we do here spreads, the question comes more frequently...just how do I get an appointment to get in there and see you?
It's EASY!
Here's what you need to do:

1.  Click on the link for "Client Intake Forms" on the lefthand side of this site.  When       it opens up, click on the link for the forms, and open them up.  Print them.

2.  Fill them out and sign them, then mail them to us at:    
  Sandi Queen, CHWP      
  The Holistic Wellness Center      
   168 Plantz Ridge Road     
  New Freeport  PA  15352

3.  Call to schedule your appointment.  Once we have your filled-out forms and have      had a chance to go over them (usually takes one day), you'll be ready to come.     That's it!  You can even call and make your appointment the same day you mail      your forms, as by the time you get here, we'll likely have received your forms.
Looking forward to seeing you soon!
My pastor, a health enthusiast, ordered a rebounder, or mini trampoline, this morning.  As were discussing the many benefits of rebounding, or bouncing, on this inexpensive and fun piece of equipment, I thought of how many people have misconceptions about rebounding.
Though it is fun to do and great for kids, rebounding is not simply for young people. In fact, some of those who stand to benefit the most from this activity are senior citizens.  In essence, rebounding is for all ages.  
Rebounding, though it is done on a mini trampoline, is not quite the same as jumping on one of those huge trampolines like you may have in your yard.  It's not for doing flips, but it can be a great workout.  Some people, like myself, who are often pressed for time, can get a good aerobic workout in just a few minutes per day by varying the intensity and types of jumps done in a single session.  
My first exposure to rebounding came when my young son was found to have cancer.  Since we supplemented with many alternative "helps," it was recommended by our naturopath at the time to have him rebound, both to stimulate lymphatic flow and circulation, and to help move the supplements, as well as the nutrition in his food, through his body more effectively.  At that time, we began using an inexpensive, spring rebounder - the typical type you see in your local department store.  
Though I forced my son and myself to use it almost daily, it quickly fell out of favor, as it was very jarring, and just didn't "feel good" to jump on.
A few years later, I happened upon an article about the benefits of rebounding on a mini trampoline that is held tight with stretchy bands instead of springs.  I studied this for several months, and finally decided to take the plunge and send for one.  It was much more expensive than the other kind, but much more enjoyable to use, and therefore, much more beneficial to our bodies, as we actually USE it!
I've found that a quality rebounder, such as those from Bellicon or Jumpsport (neither with which I have any affiliation) really do make all the difference.  Since then, I've recommended them as a help to many, finding that even those who are barely able to walk without pain, such as those with MS or fibromyalgia, are able to at least sit on the rebounder and bounce gently up and down, still gaining the benefits of lymphatic and circulatory stimulation.  This would not be the case with a typical, spring stretched rebounder, due to its jarring nature.
If you are considering a new form of exercise, or looking for something to increase circulation or lymph flow, or even if you're just, like me, always open to trying new things that might be of benefit to your health, I would encourage you to buy a quality rebounder, such as those by Bellicon or Jumpsport, and give it a try!
Did you know that an acidic body can be a friendly home for un-wellness?  Our bodies run best when the ph is healthy.  When we eat the Standard American Diet, or SAD, as it is appropriately nicknamed, our bodies can quickly become too acidic.  Coffee, processed carbs, too much meat, sugar, and other common American favorites can move our ph toward the acidic range.  The addition of just 2 or 3 drops of doTERRA's lemon essential oil to a glass of water once or twice each day is not only a delicious drink, it can help to move your ph back into the healthy range.  doTERRA's essential oils are the ONLY Certified Pure Therapeutic Grade essential oils available, and the only ones I find worthy (and pure enough!) to put in my body.  You can purchase this oil very inexpensively at
http://www.mydoterra.com/sandiqueen
- and even more inexpensively if you click on the link in the lower left corner to sign up as a wholesale customer (with no minimum order requirement or any of that stuff - just better prices!)  Enjoy!
/