Sandi Queen, Naturopath, Bioenergetic Practitioner, CHWP, CATT

Jade Queen, Certified Natural Health Professional, Bioenergetic Practitioner
The Holistic Wellness Center​
Biomeridian Sessions - The Customized Health Support You Need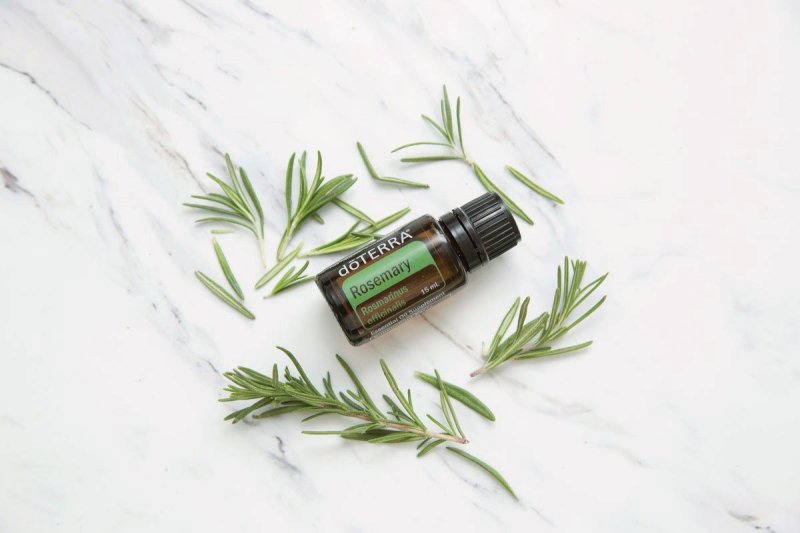 Rosemary essential oil is one of my favorites, and one that I use every single day.  It's wonderful to support hair growth and healthy hair.  It's also great in the kitchen.  In fact, Rosemary is such a versatile essential oil, I'd like to share some more of my favorite uses with you in today's blog post.
5 Ways to Use Rosemary Oil
While some think Rosemary is only useful for cooking, this herbal, energizing oil has uses that extend far beyond the kitchen. Keep reading to learn five easy ways to use Rosemary essential oil.
Use Rosemary oil for hair.
Cooking with Rosemary oil.
Diffuse Rosemary oil for an energizing midday pick-me-up.
Use Rosemary oil to refresh and rejuvenate.
Take Rosemary oil for internal benefits.* 
1. Use Rosemary oil for hair. 
If your hair is feeling lackluster, give it some shine with a little help from Rosemary oil. Known to promote a healthy-looking scalp and an abundant-looking head of hair, Rosemary oil might be what's missing from your current hair care routine. 
So, how do you use Rosemary oil for hair? Consider adding a drop of Rosemary oil to your favorite everyday hair products to promote hair that looks full and shiny. Need more ideas? Try making this 
Scalp Buildup Cleanser
 with Rosemary essential oil to refresh the scalp without stripping your hair of its natural oils.
Scalp Buildup Cleanser
2 tablespoons apple cider vinegar
8 tablespoons water
8 drops 
Rosemary oil
6 drops Lemon oil
4 drops Grapefruit oil 
Combine all ingredients in a small glass bowl and stir. Comb the mix through dry hair. The acids in the mix help to remove oil, dirt, or sulfate buildup naturally. Allow the mix to sit on your hair for about 20 minutes, then rinse the hair in the shower and continue with your normal shampoo and conditioner routine. 
2. Cook with Rosemary oil.
Because it has such a rich, herbal flavor, people often use dry rosemary and rosemary seasoning when cooking meat, stuffing, baked goods, and so on. Rosemary oil can easily be substituted for dry rosemary to give any recipe a punch of refreshing herbal flavor. 
Herb Bread with Rosemary Oil
4 cups flour
1 teaspoon salt 
2 teaspoons baking powder 
½ cup milk 
1 cup butter, melted 
2 drops 
Rosemary oil
Dried thyme herbs
Preheat the oven to 450 °F and grease a baking sheet. Stir together the flour, salt, baking powder, milk, melted butter, dried herbs, and Rosemary essential oil to create the dough. Knead the dough until smooth. Roll out the dough and cut it into six-inch triangles. Brush with melted butter. Bake for 15 minutes or until golden brown. Enjoy with an Italian dish, use as a snack or appetizer on game night, or simply enjoy it as a side dish! 
3. Diffuse Rosemary oil for an energizing midday pick-me-up.
Looking for a super simple way to enjoy the benefits of Rosemary oil? Simply place a few drops of this herbaceous, energizing oil into your essential oil diffuser any time you could use a break from the craziness of everyday life. When you put a few drops of Rosemary in your diffuser, you can immediately revitalize the atmosphere of your kitchen, living room, desk, office, or bedroom. 
If you want to add some variety to your diffusing experience, combine Rosemary oil with Wild Orange or Lemon oil in your diffuser to create an uplifting atmosphere. 
4. Use Rosemary oil to refresh and rejuvenate. 
Whether you're at the end of a long workday, needing to feel refreshed in the afternoon, or just wanting to create a more desirable environment at home, Rosemary oil can help. Use Rosemary oil to refresh and rejuvenate by adding a few drops to a warm bath, along with a soothing essential oil like Frankincense. The warm, essential oil–infused water will leave you feeling calm and rejuvenated. 
Want another way to take advantage of the rejuvenating benefits of Rosemary? Use it in a massage. Combine Rosemary oil with a carrier oil and massage the neck, shoulders, and back, or legs and feet. If you want an especially soothing massage, blend Rosemary oil with Wintergreen oil to help cool and refresh the skin. To reduce stress, combine Rosemary oil with Lavender oil and massage into the skin for a relaxed, refreshed feeling.* 
5. Take Rosemary oil for internal benefits.*
Not only is Rosemary oil useful for cooking due to its potent, delicious flavor, but many people add Rosemary oil to their food to take advantage of the internal benefits of this oil. Whether you incorporate Rosemary oil into your favorite recipes or simply add the oil to a glass of water or a Veggie Cap, there are plenty of reasons to take Rosemary oil internally. 
For example, did you know that Rosemary oil may help reduce nervous tension and fatigue when taken internally? Using Rosemary internally can also help support healthy digestion and internal organ function.*
To learn more, to purchase Rosemary essential oil at retail or join doTERRA as a Wellness Advocate or Wholesale Member and save 25% on all your essential oil purchases, visit our website at
www.mydoterra.com/sandiqueen 
My favorite way to use essential oils each day is by diffusing them in a dōTERRA cold-water diffuser. Essential oils offer many benefits when diffused because our sense of smell is one of our most powerful senses. I enjoy diffusing dōTERRA essential oils at work to promote an energizing mood.
Diffusing essential oils can offer many benefits to you and your family. Diffusing can purify the air in your home, it can maintain emotions, promote healthy airways, and they can minimize the effect of potential seasonal threats. Begin to take advantage of these benefits by purchasing the dōTERRA Aroma Lite Diffuser, Lotus Diffuser, Lumo Diffuser or the Petal Diffuser.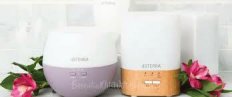 dōTERRA Neroli Touch can be a great addition to your everyday collection! It instills relaxation, uplifts mood, reduces feelings of anxiousness, and promotes overall well-being. Applied topically, Neroli can be used to soothe skin and reduce the appearance of blemishes.
Before starting your busy commute, inhale deeply for a pleasant relief from occasional anxious feelings.
Apply to skin to soothe and reduce the appearance of blemishes.
Inhale deeply before bed time to invoke positive feelings that will aid in a better night's sleep.
Apply to neck and wrists for a beautiful personal fragrance.
Apply to tense areas on the body for a relaxing and aromatic massage experience.
With more cannabinoids than CBD oil, Copaiba essential oil is a powerful tool to have in your home arsenal of natural products, and one I use every day.
Derived from the resin of the Copaiba tree, native Brazilians used it in traditional health practices. dōTERRA Copaiba oil can support much of the body including, the cardiovascular, immune, digestive, nervous and immune systems. Add 1-2 drops of Copaiba oil to any beverage to support your overall health. Incorporate the oil to your skin care routine to reduce the appearance of blemishes.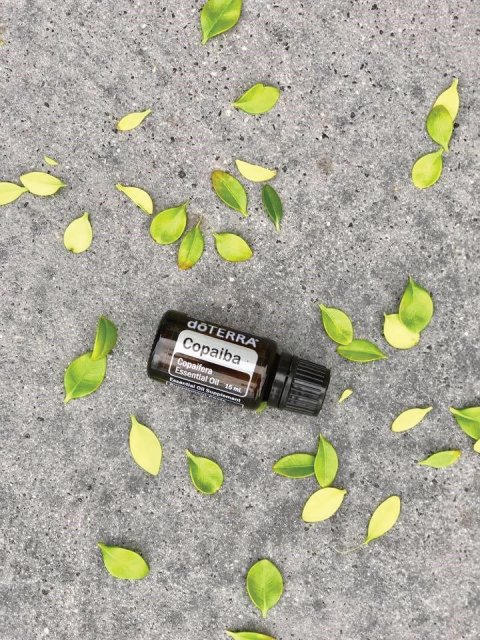 Check it out at
www.mydoterra.com/sandiqueen
, where you can buy it at wholesale prices!
Enjoy the uplifting benefits of dōTERRA Spikenard by combining it with oils like Clove, Frankincense, Geranium, Lavender, and Wild Orange in your diffuser. This essential oil is a perfect choice to use during times of prayer or relaxation due to its grounding and relaxing properties. Experience the hydrating and purifying benefits of dōTERRA Spikenard by incorporating it into your skincare routine. I love to add a few drops of Spikenard to a dollop of doTERRA's Hydrating Cream and apply to my face and neck before bed for additional moisturizing benefits.  Learn more about Spikenard essential oil or purchase at
www.mydoterra.com/sandiqueen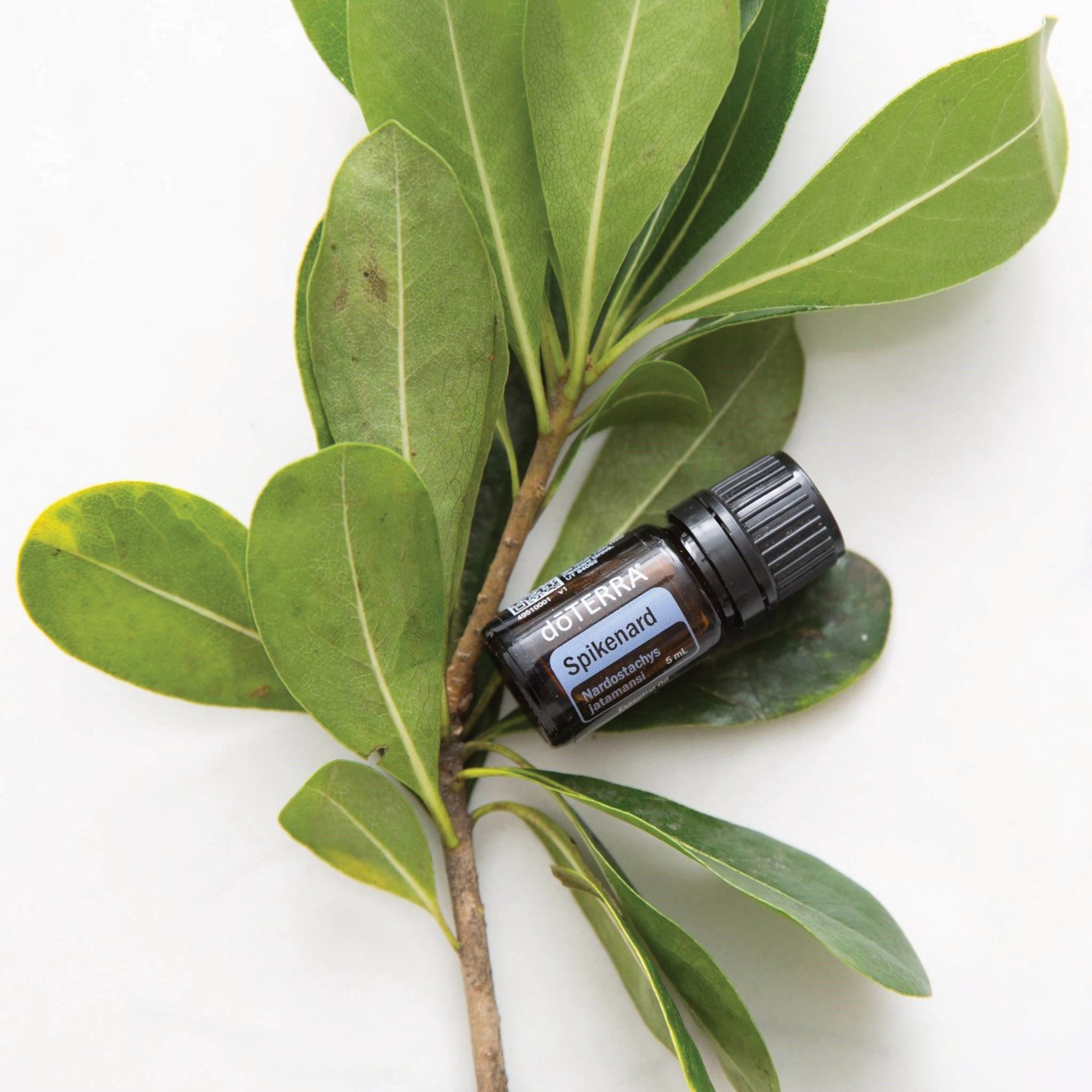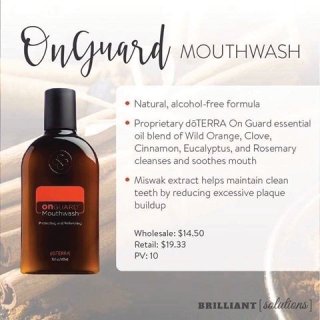 Do you love using mouthwash but hate the burning sensation of the alcohol? dōTERRA On Guard® Mouthwash is alcohol-free and formulated to clean teeth and gums, reduce plaque, and promote a healthy–looking mouth with the power of OnGuard essential oil blend when used as part of a hygiene routine that includes brushing and flossing. 
Use dōTERRA On Guard® Mouthwash morning and night after brushing teeth with doTERRA On Guard Natural Whitening Toothpaste by swishing it thoroughly for 60 seconds. Be sure to shake well before each use.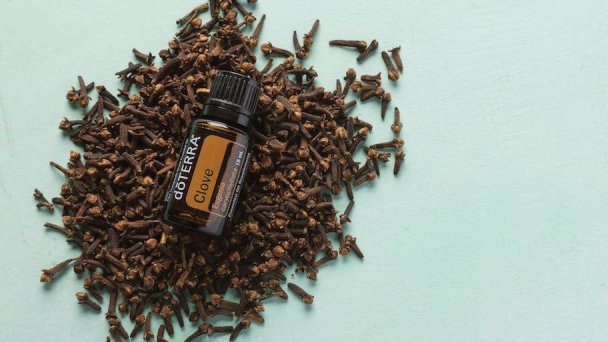 Clove essential oil brings a warming sensation to the skin and is sometimes used for massage therapy. Keep in mind, however, that Clove is known as a hot oil, and should always be diluted with Fractionated Coconut Oil. Or, if you want to enjoy the benefits of a calming, warm foot massage at home, you can also combine Clove essential oil with the 
doTERRA Hand and Body lotion
.
FEED YOUR FACE!!!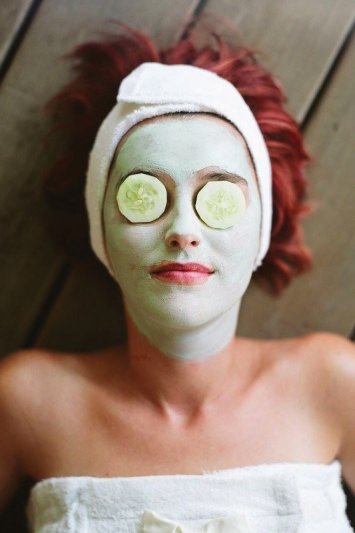 Our skin is our largest organ. If you try to eat healthy, to feed your internal organs, that's great! But, don't neglect your largest organ - your SKIN!
Your skin absorbs much of what is put on it. That means, when yo
...
u use skin care products, facial cleansers, and cosmetics that are full of chemicals, you are absorbing them into your body every time you use them.
You can cleanse your liver and other organs, but if you keep putting toxic body wash or soap, lotions, cleansers, moisturizers, and makeup onto your skin each day, you'll keep bringing in MORE and MORE stuff that you'll just have to KEEP ON detoxing! Want to stop the non-stop detox merry-go-round? What's the answer?
FEED your FACE! And your body!
Instead of using toxic chemicals, synthetic perfumes and colorants, parabens, sulfates, and other stuff you can't even pronounce on your skin, switch to something that actually FEEDS your skin!
Our new "Essential Skin Vitality®" technique uses Acupressure and organic, therapeutic grade essential oils to not only support your skin and the organs that make it radiant, but to support you as you detoxify the "bad stuff" you've been using on your skin all these years. Our Essential Skin Vitality® "Inner Skin Blend" and "Outer Skin Blend," as well as our Essential Skin Vitality® Carrier Blend to mix with it, and our Essential Skin Vitality® Skin Cleanser, use all organic, therapeutic and food grade (the essential oil blends are not to be taken internally, but the oils used in the Carrier Blend and Cleanser are organic food grade oils) to NOURISH and FEED your skin, instead of dumping toxins into your body through your skin!
Our line of Zum goat's milk soaps in every color and variety you can imagine are scented with pure essential oils and herbs - think "Rosemary Mint," "Lavender Lemon," "Frankincense & Myrrh," "Sandalwood Citrus," "Lavender Mint," "Tea Tree Citrus," and many, many more. We also carry Zum's shea butter and essential oil based body/hand lotions, household cleaners, and even their laundry soap. So, while you're feeding your face and body with healthy stuff, you can make sure you're not dumping a bunch of toxins into your washing machine and the air in your home while you're doing the household chores!
And, if you're the do-it-yourself type who likes to save money and make your own, our book, "Natural Beauty," also for sale at The Holistic Wellness Center, has tons of recipes for every type of skin, body, and hair care product you can imagine, including cosmetics. You can pick up a copy the next time you stop in for your Essential Skin Vitality® or other appointment, or buy one online at
, our parent company. Just look under the "Natural Health" category.
So before you wash your face again, remember to check the labels and see just what it is you're washing it with. And remember, if you wouldn't feed your body knowingly with toxic chemicals, you probably don't want to feed your face with them either.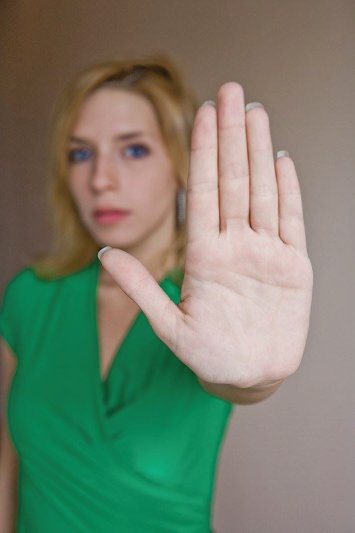 STOP PAMPERING YOURSELF!!!
This might sound like a strange thing for me to say, since I created the Essential Skin Vitality® technique for skin rejuvenation, as well as having formulated the organic, therapeutic grade essential oil blends
...
that are used for these sessions, and at home for daily skin rejuvenation.
But, one of my pet peeves is when people decide to "take the plunge" and sign up for the 10 initial sessions of Essential Skin Vitality® technique, or the Aromatouch® technique sessions designed to relax, stimulate the body's immune response, reduce the stress burden, etc., or come in for a Biomeridian assessment to see which supplements will balance their imbalanced body meridians, only to call it "PAMPERING."
We should not think of doing things to support our health, our skin's rejuvenation, our stress release, or other moves toward wellness, as "pampering." Going to the beauty salon for a pedicure? That's pampering. Nothing wrong with pampering, per se. But, wellness support is NOT pampering. It's wellness support! It shouldn't be looked at as an "extra," but rather, as maintenance.
Think of your car. Taking your car into a place like Royal Touch Specialty Finishes, having the trim and inside dash and console transformed into your chosen pattern of carbon fiber, flowers, camo, or whatever you choose, just to make your car's inside and outside look all spiffy - that's PAMPERING your car. There's nothing wrong with this, but it's not necessary. It's an extra.
But washing the winter road salt off of your car, changing the air filter and oil, keeping the air in your tires at the optimal level, etc. - those things are not extras. They are necessary to keep your car running at its best.
That's how we need to look at wellness support. Even the things that we often think of as "extras," like the "Essential Skin Vitality® sessions," if they support your skin and body health (which they do, as they are designed to support not just your skin, but the body meridians that support your skin) are things that will not just "decorate" your body as an "extra," but will actually be SUPPORTIVE MAINTENANCE. Likewise the Aromatouch® sessions that we offer. Likewise splurging on quality, organic fresh fruit and vegetables, even though they are more expensive than cheap, canned, pesticide-laden varieties.
So, STOP thinking of maintaining the ONE and ONLY body God gave you as PAMPERING, and think of your supportive maintenance as taking care of your body, the only one you have. The one with parts that, unlike your car, cannot just be replaced when they wear out, but need the support and maintenance that only YOU can give it.
What are you waiting for? Come on in! Call 724-447-2037 or email
[email protected]
to schedule your appointment, or check out sandiqueenholisticwellness.com to find out more about the services and exclusive products we offer.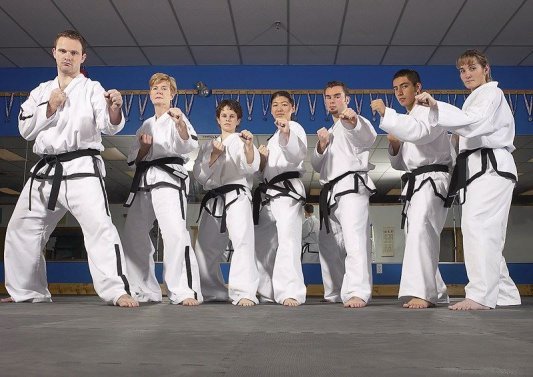 INTERESTED....OR COMMITTED? Tonight at our family's Hapkido class, our martial arts instructor had a very inspiring pep talk to give. "Are you INTERESTED in earning your blackbelt? Or are you COMMITTED to earning your blackbelt?

There is a big difference in how your ATTITUDE toward being either interested or committed will affect your level of perseverance to reach your goal."
This very inspiring talk really struck a chord with me, because the same thing is true with your health. I see clients at The Holistic Wellness Center who fall into both categories. There are those who come in to see what this whole Biomeridian screening thing is all about. They come a few times, get screened, have an Aromatouch® session here and there, take their supplements, start to feel better, and then, instead of staying on board and reaching for continued improvement, they decide it's just too much committment. They fall off the wagon, go back to their poor diet, stop taking their supplements, see their hip pain return, along with, their stomach aches, headaches, insomnia, etc.
BUT...and this is what keeps me going - THIS is why I do this....there are OTHERS who understand the DIFFERENCE between "interested" and "committed!" These are the clients who come in truly desiring CHANGE. They are the ones whose health and lives TRANSFORM right before my (and their) very eyes. They are the ones who share their life-changing testimonials with their friends and neighbors and relatives, because they have experienced first-hand how coming here has changed their lives. They are the ones who are COMMITTED.
They know that COMMITMENT is for the long haul. They have heard my "onion" description of how toxins and other issues are "peeled" off, one layer at a time, and it takes time to get to the inside layer, which is often the core, or root, of one's problems and imbalances. They start to feel better after a couple of visits, but don't just give up there, thinking they will stay at that point. Instead, they COMMIT to WELLNESS, as their LIFESTYLE....for the long haul. As time goes on and they stick with it, these clients see incredible changes in their bodies and health. THESE are the clients who go out and inspire others to move their own bodies toward wellness. These are the people who give their friends our phone number, buy gift certificates from us for their family members, and bring neighbors along on their own visits to see what it's all about, so they also can experience what they have found in their own lives.
As you look at yourself, and your own commitment to a healthier you, ask yourself – are you INTERESTED in becoming more healthy, more fit, or more balanced? Or are you COMMITTED? There is a big difference.
If you are COMMITTED, give us a call today at 724-447-2037 to schedule your appointment. We're here to help and encourage you. And we're COMMITTED to do so for the long haul.
/